Today's announcement by Government to expand Housing First services into more areas where there is the most need included $500,000 over two years to continue the successful work of The People's Project in Hamilton.
Wise Group joint chief executive Julie Nelson said the team was of course delighted by the announcement which will allow it to continue working with Hamilton's most chronically homeless people using the Housing First approach.
"Housing First works. In the past three years The People's Project has supported people into 422 households. There are also hundreds of children attached to these households who now have much better health and education prospects."
She said around 96% of people remain housed – the international average is 80%. In addition, most of the housing has been sourced through the private rental market.
Ms Nelson said the announcement is testament to both Housing First and the hard work of the team since 2014, when it was established to work with a group of adults rough sleeping in the CBD.
"Through our perseverance, fidelity to the Housing First model and robust data on the outcomes of the people we work with, we have proven to the Government that this is an evidence-based approach worthy of a commitment to future investment – and it has listened and responded."
Ultimately, she said it is the people whose lives will be dramatically changed for the better, who will benefit from the investment.
"We never give up on people – because so often that's what has happened repeatedly to them; they've been given up on by the system, by their family, by their friends. So, we don't and we won't."
We work with each person, one-on-one to firstly find the home, and then the supports and solutions that work for them so that they can retain their tenancy, and then look at their health, wellbeing, employment and other needs."
Ms Nelson said giving people the keys to their new homes was often an emotional event.
"People say things like, 'thanks for not giving up on me, you don't know what it means to have the keys to my own home'. It's very special and it makes what is often intensive and challenging work incredibly fulfilling.
"And after giving people those keys, we don't walk away –  that's the difference of Housing First. It's about the house first, but that's just the start."
Ms Nelson said it was also important to recognise the other organisations in Hamilton who work with families and people with complex issues.
"We're fortunate in Hamilton to have central and local government, non-government, private sector businesses and faith-based organisations working with some of our most vulnerable. All of us, together, have a role to play in ending homelessness in our city so that it is rare, brief and non-recurring."
She said while there was more work to do, for the 422 households that people have made their home, life was looking better.
"Housing alone doesn't solve everything, but it takes away a whole lot of problems and starts taking people on a new direction, with support, where they don't have to worry about their own, and often their children's, basic survival anymore. It creates opportunities to think about a different future."
Ms Nelson said solving homelessness should be a cross-party priority that transcends any individual Government. She would like to see New Zealand include Housing First in housing policy, as it has been included in Canada, and as part of a national housing strategy.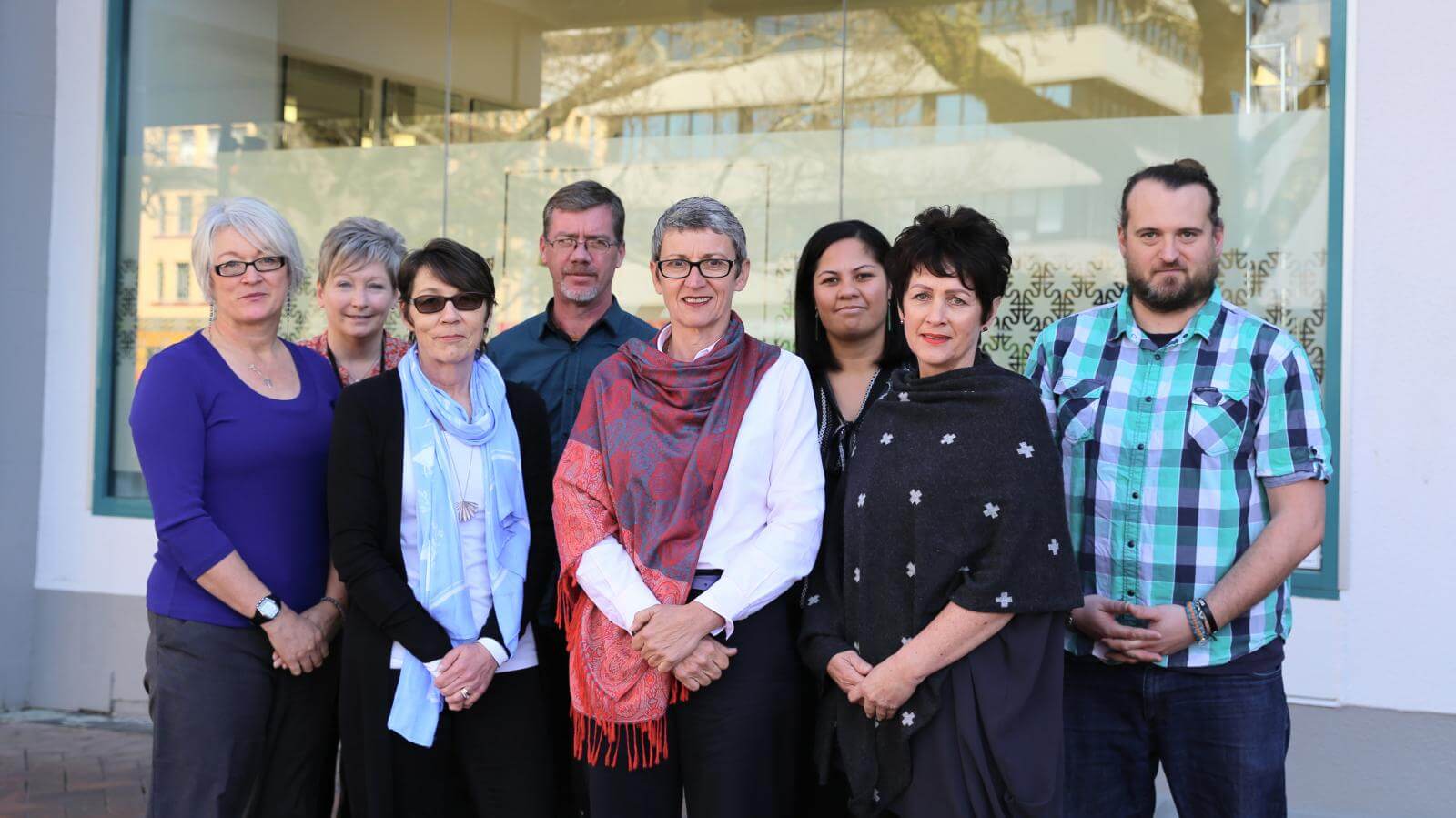 The People's Project team L-R: Lisa, Carole, Kerry, Dave, Julie, Trisha, Tristyn and Sam. Absent: Ben