Our teams
The People's Project is a unique collaboration of organisations committed to ending homelessness. Each day, professionals from our partner organisations come together to deliver wrap-around support to people seeking assistance, using a 'one plan' approach.
Housing is worked on as the first priority with our team 'wrapping around' the health, addictions, employment, income and other support services for each person, if and as required. Both our teams are led by Wise Group joint chief executive Julie Nelson.
Hamilton
Our Hamilton team is: service manager Kerry Hawkes, team leaders Sam Morton and Dave Stewart, strategic analyst Carole McMinn, warehouse manager Chris Smith and case workers Lisa Travaglia, Lloyd Tuhakaraina, Carlene Wright, Tania York, Jackie Jovaris, Deborah Wallace, Nick Shoston and Moses Simpson. Ben Eadie and Heidi Holman (absent) also join the team from the Waikato District Health Board's Community Mental Health and Addictions Service.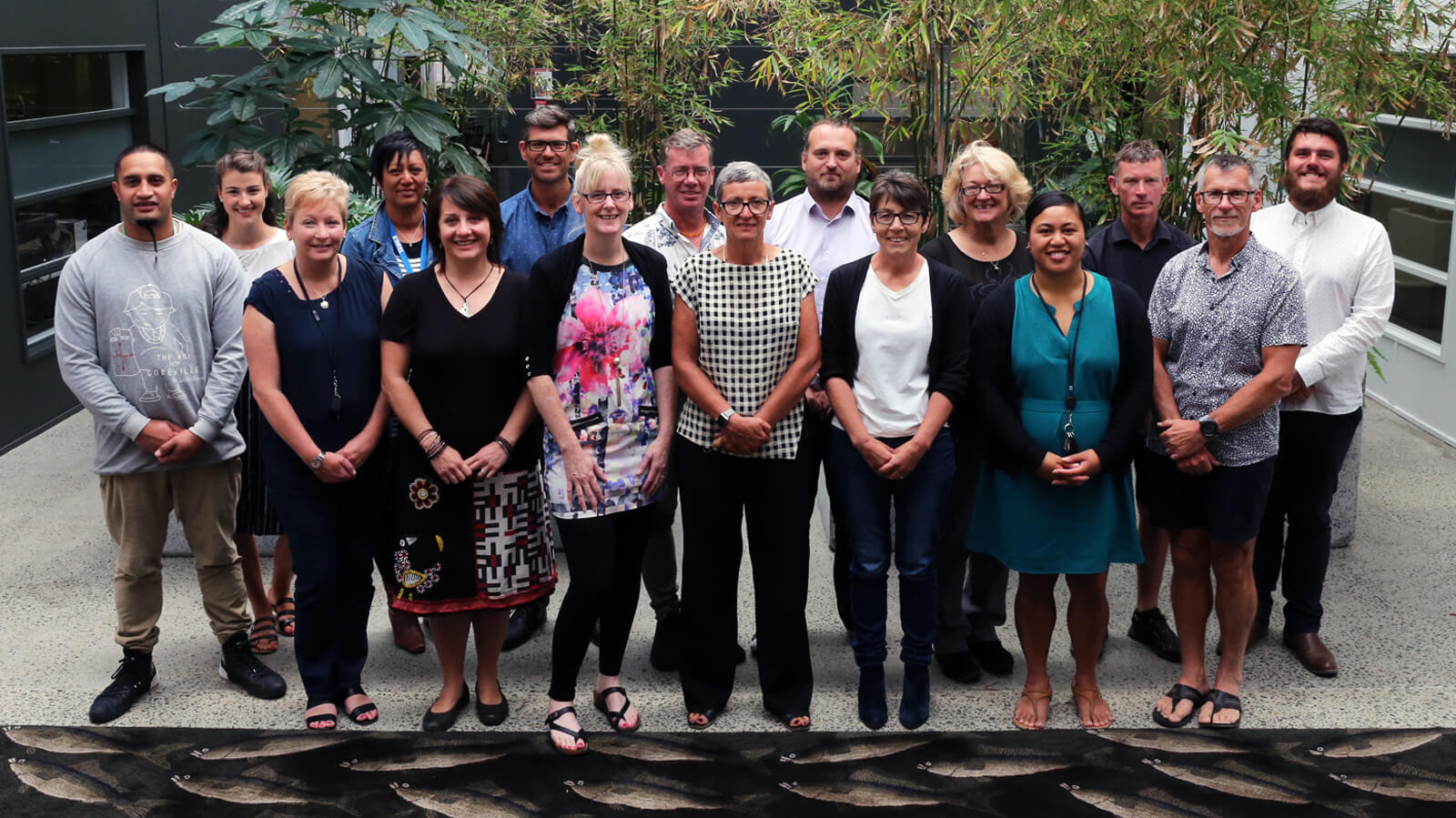 L-R: Lloyd, Carlene, Carole, Tania, Jackie, Nick, Deborah, Dave, Julie (Wise Group), Sam, Kerry, Lisa, Kati, Ben (Waikato DHB), Chris and Moses.
Tauranga
Our Tauranga team is: service manager Simone Cuers and case workers Paul Mason, Kevin England, Maxine Reriti, Nicole Duncan and Lori Howells. The team is supported by Christine Dryland who manages the front of house office and administration requirements.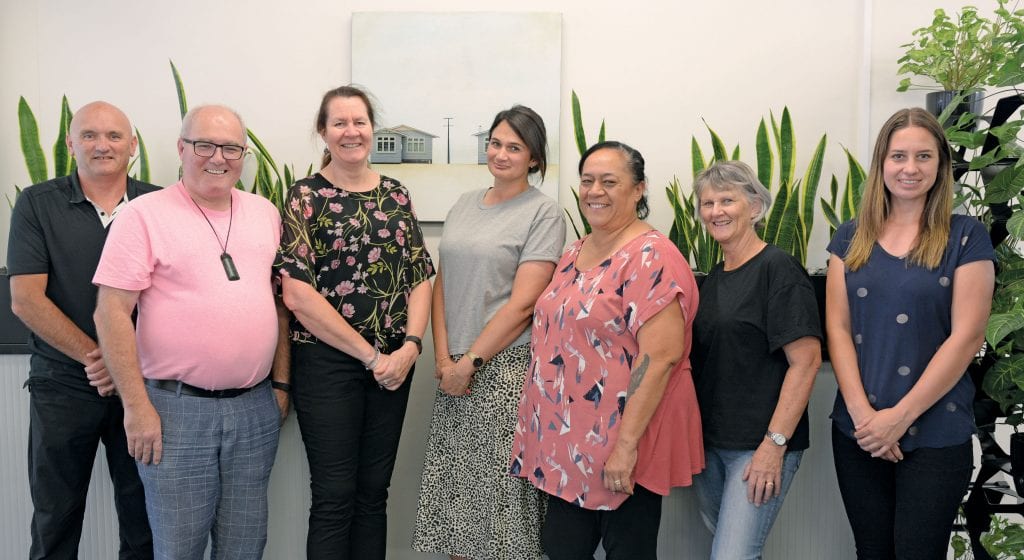 L-R: Paul, Kevin, Simone, Nicole, Maxine, Lori, Christine. Photo courtesy of Plenty Magazine.
"My daughter and me were in desperate need of support to find affordable housing… I really don't know what we would have done without you guys."